8 Smart Ways to Use Branding in Your Tech Site Reviews Process
Your branding can be an afterthought, or it can be the cohesive glue that ties together all content that you put out. When used properly, your branding can energize your tech business reviews program and help it get you the results you want.
Too often, business owners aren't diligent about using their brand in everything they do, which is like leaving a royal flush sitting in your deck and playing a pair of jacks instead.
There are some cool ways that you can rev up your reviews program by using something you already have in place, which is your brand identity.
Common Review Program Problems
What are some of the common problems that MSP business owners have with their review program?
Keeping new, fresh reviews coming in
Knowing what to say in review comments
Managing reviews from several different sites
Knowing where to use reviews in their marketing
Standing out from the other IT businesses in their area
These are all hurdles that tying together your branding with your review program can help you solve. Before we dig into those details, let's talk briefly about what we mean by "brand" or "your branding."
Your company brand is your identity. It tells your potential leads and customers what your business is all about and how to recognize you from any other tech business out there.
One of the best descriptions of your "brand" comes from Laura Busche, the author of Lean Branding:
"A brand is the unique story that consumers recall when they think of you."
Things that help brand your business identity include:
Your logo and color scheme
The "voice" you use in your content (professional, humorous, etc.)
Your mission or values statement
Your tagline
Used correctly, your brand can give you a memorable identity and make you relatable to your target customer groups.
Here's an example of different branding just using the tagline alone:
ACME Computers: Reliable, honest PC Service
(not much personality, but steady and honest)
ACME Computers: Fixing anything with wires since computers were born!
(confident, have experience, and are fun)
ACME Computers: Digital business transformations for 21st century success
(strong business experience, cutting-edge)
As I mentioned, business owners often don't use that branding to their full benefit and it's especially true when it comes to their business reviews program.
It's easy to just kind of "let reviews take care of themselves" without putting forth a lot of effort, but that leads to you missing out on the lead and sales generation that can come from coloring your review efforts with your brand identity.
Why should you work on your reviews program (or start one if you don't already have one)?
Reviews are like the torque in an engine – it's where the power comes from. They can positively impact all your other marketing efforts, especially if you continue to nurture your review program, generating fresh reviews regularly.
Here are a few stats that hammer home the importance of giving some attention to your review program:
97% of people read online reviews when searching for a local business
People read about 10 online reviews before feeling they can trust a local business
85% of consumers won't consider a review that is older than 3 months
68% of people say positive reviews make them more likely to spend money at a business
Reviews produce an average increase in sales of 18%.
Use Review Branding to Make Your Business Stand Out
Here are several ways that you can use the power of your branding and the importance of your reviews to tie the two together and give your marketing engine even a bigger boost.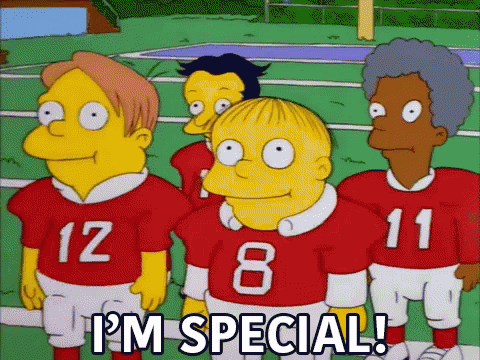 Use Your Brand Voice When Commenting on Reviews
It's important to comment on reviews, both positive and negative, to help build your business reputation. 89% of users read a company's reply to a review. And even if the review was negative, a thoughtful reply can turn a reader's opinion of a business from negative to positive.
Help reduce the time it takes you to reply to reviews and show your brand personality by using your brand voice in your review replies. While you do want to personalize each reply, you can also include some parts of your comments that are standard.
For example (for a positive reply):
Thanks so much, (name) for your kind comments. We've been working with computers since the day they were born and it's truly a pleasure to see another happy ending.
It's personable and ties your brand in with your reviews.
But, be careful about being too upbeat with negative reviews, or you'll come off as not caring. Go easy on the branding here, and say something along the lines of:
We are sorry to hear about your experience. We work hard to create happy endings for all our customers. We would appreciate the opportunity to make things right, please contact us at your convenience at (contact number/email).
Send Automated Review Requests on Branded Emails
Often, all it takes to get a review is to just ask. A majority of customers (86%) would be happy to write a review for a business. But they generally need to be "helped" along the way, which means sending them reminders requesting a review with one-click links they can follow to a review website.
It's very important to use your logo, tagline, colors, and other branding on these emails so that they trigger the memory of a customer who may be seeing your review request in the middle of a ton of other emails.
An email that matches the look and feel of your website, your uniform shirt, or anything they may have seen in your IT shop, will help them remember you and they'll be much more likely to respond to your review request.
Brand the Review Website
Review sites like Google My Business and Thumbtack give you the opportunity to brand your business on their platform through the use of things like your logo, photos, and "about us" information.
Use that space to the fullest and include all the company information you can, including your branding and details like, address, website, and phone. Review sites serve as important local citations that can improve your SEO if they're branded properly.
Use Reviews to Build Your Brand
Just as branding can help your review program, your reviews can also help your branding. If you're at a place where you haven't really come up with a tagline yet and are stumped on your "brand voice," then read a few of your reviews.
You might run across a great tagline that a customer mentioned in their review, such as: "They raced to the recue to help when we were really in a jam."
Now you have a great tagline… "In a tech jam? We race to your rescue!" Build on that, and your speedy customer service that was noted by your customer can become a big part of your brand identity.
Share Reviews in Other Marketing Content
This should go without saying, but some tech business owners just leave their great reviews up on Google or sprinkle a few on a webpage, but don't take full advantage of marrying them with other branded marketing content.
Chose about 2-3 great quotes from reviews and start using them everywhere:
Sales brochures and postcards
In-store banners
Facebook/LinkedIn page headers
Webinar splash pages
Promotional videos
Social media posts
Business cards
Promote a Brand Hashtag for Reviews
This next tip works especially well for reviews given on places like Facebook and Twitter, where users can search by hashtag, but can also be used anywhere to help promote your brand.
Choose one hashtag that you are going to encourage people to use when they write a review. Such as #ILoveACMEPC. That hashtag should reflect your brand personality as much as a hashtag can without being too long, and also include your business name or acronym, if possible. If your name is just too long, you could also try something like #BestDenverITPro
When you send emails requesting a review, and on your website where you talk about reviews/testimonials, be sure to include that hashtag and encourage people to use it. (i.e. "Use #myhashtag so we can thank you for your review!")Here are some great hashtag tips for businesses from Twitter.
Embed a Google Review Map on Your Site
A clever use of Google Maps on your website is to create a map for business reviews (we would NOT recommend this for non-business customers due to privacy issues).
You can use one of many WordPress plugins or tackle the Google Map API on your own to create a map that uses your branding colors and logo as a marker. Mark businesses that have given you reviews. You could even include the review star rating and a quote.
This is a unique way to combine both your branding and reviews together in a memorable way for site visitors. (It may also urge them to give you a review so they can get on your map!)
Make It Easy for Customers to Give Feedback
Anytime you invite customer feedback, that's a review of your business. If you're not including several ways to invite feedback and reviews throughout your website and other marketing content – emails, social media, etc. you're not going to be getting as many reviews as you can.
42% of companies don't collect feedback from their customers.
One of the biggest parts of any business's branding is their website. Don't just post reviews on your website, add clickable links, forms, or other interfaces that make it easy for someone to give you a review.
Remember, reviews don't have to be only on a completed project or repair job, they can also be on your pre-sale customer service. For example, using an online chat that after the chat is done allows a customer to give a star rating on your customer support.
Making it easy for customers to feedback to you, turns great communication and the fact that you welcome reviews into part of your brand personality.
When It All Comes Together
When you bring different parts of your marketing infrastructure together, like your branding and reviews, you superpower them both and strengthen your overall marketing results as a whole.
Tell us about the most memorable review request email you've received. What made it stand out?