Don't Let Your IT Business Fall Victim to 3-Column Review Syndrome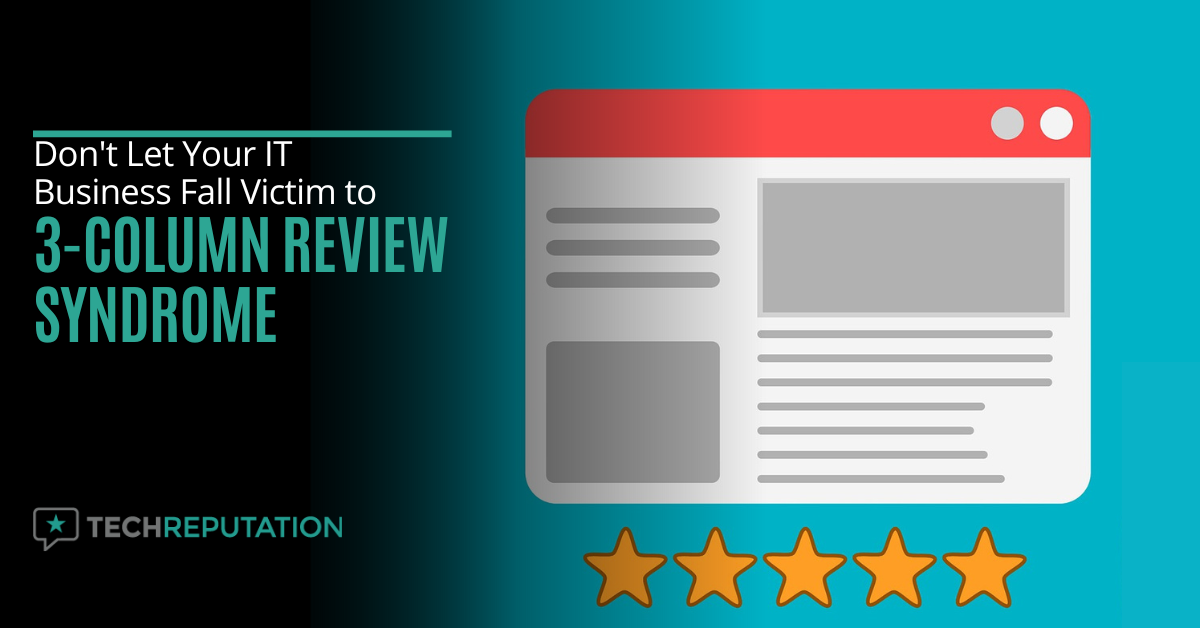 Online reviews play a crucial role in shaping a company's reputation and influencing consumer decisions. IT businesses, in particular, heavily rely on positive reviews to build trust and attract new customers.
However, simply having a few glowing reviews displayed in a typical three-column format on your website may not be enough to establish credibility and win over potential clients.
Is your business suffering from "3-Column Review Syndrome?" If so, you could be missing out on potential sales. Below, I'll discuss what this syndrome is, the drawbacks of not prioritizing customer reviews, and the need to utilize a more proactive approach.
The Drawbacks of Using Only Three Reviews on Your Homepage
So, what is 3-Column Review Syndrome? It's a marketing malady that started to gain traction with the advent of WordPress and other similar content management platforms. Many of them have plugins or themes for displaying reviews that have just three showing on the page.
Now, most of these tools will let you add as many reviews as you like, and users can scroll to see them. But unfortunately, a lot of business owners don't do that. Instead, they fall victim to 3-Column Review Syndrome, which is where they put only three reviews on their site's homepage just to fill the "width" and nothing more. They think that's good enough.
So, what's wrong with stopping at three reviews? There are several drawbacks that we'll dive into.
Lack of Diversity
A limited number of reviews may not provide a diverse range of perspectives. Different customers have different needs, and showcasing a broader range of opinions can help potential clients identify with a particular review and relate what they read to their specific requirements.
For example, one person might be looking for help with cybersecurity. In this case, a testimonial about cloud backup support isn't going to speak to them in the same way that a review from a customer praising your endpoint protection support will.
By including more reviews, you can reach out to a wider audience and have a better chance of serving up the perfect review to match their needs.
Read: Why Word of Mouth Can't Replace a Proactive Reviews Strategy
Limited Perspective
By limiting the number of reviews to just three, businesses risk presenting a very limited view of their services. With only three reviews, the sample size is too small for potential customers to draw meaningful conclusions. They may also think you offer fewer services than you actually do, and pass you by.
Consumers are looking for as much information about a company as they can before making a buying decision. Having enough reviews to give a full picture of your value is essential for those making judgments about your company's performance and reliability. Relying on such a small number of reviews can fail to capture the true quality and breadth of your IT services.
Inability to Close the Deal
The average consumer will read about 10 reviews before trusting a business. If there is no trust, then they are most likely not going to purchase your services. Instead, they'll go to a competitor with more reviews.
Some of the things that can go through a prospect's mind when they see such a small number of reviews are:
Why don't they have more reviews? What's wrong with them?
They must not have very happy customers if they only have three reviews.
I can't even tell if they'll be a good fit without more customer feedback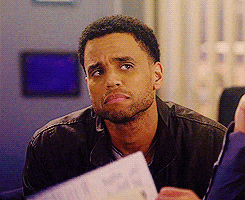 If you don't have enough reviews to gain the trust of leads, then your sales are going to suffer. Plus, you may not know why you get so many site visitors or prospective calls, but so few conversions to sales.
Building Trust with a Multitude of Reviews
The good news is that there is an easy cure for 3-Column Review Syndrome. The cure is to increase the reviews about your business that you make available on your homepage.
A good reviews strategy where you bring in new reviews often is an important part of growth marketing for MSPs. Below are several important tips on how to build trust through your reviews so you can also build up your sales conversions.
Quantity and Quality
The more reviews your IT business displays, the more reliable and trustworthy it appears to potential clients. Aim to accumulate a significant number of reviews across different platforms and showcase them on your website. This demonstrates that numerous customers have used and reviewed your services, reducing skepticism, and building confidence.
85% of potential buyers ignore local reviews that are over three months old.
The first reviews you show in a carousel or column layout should be the most recent. People are looking for the most relevant reviews and they often equate those with the most recent ones. You should still include your older reviews (this builds trust), just have them displayed after the newer ones.
Authenticity and Transparency
In an era where fake reviews are prevalent, displaying a multitude of reviews can help establish authenticity. Some companies shy away from connecting directly to their Google reviews from their website because they're afraid that a review may be less than stellar. They want to hide anything that isn't absolutely glowing.
However, customers are more likely to trust a company that shows transparency. This doesn't mean putting negative reviews front and center on your site (that's not going to win you any conversions). Just don't be afraid to link to Google, one of the most trusted review platforms, even if it means a searcher may find a complaint or two.
Embrace constructive criticism as an opportunity for growth and learning, and respond to customer feedback promptly and professionally. Often, a helpful and honest reply to a negative review can transform it into a positive in a prospect's opinion.
Engagement and Interaction
Encourage your customers to leave reviews and engage with them when they do. Let me say that last part again… engage with them when they do.
So many local businesses that I see only respond to negative reviews or don't respond at all. When someone gives you a positive review, they can feel let down if you don't even acknowledge it. Be sure to give them a shoutout and a "Thank you!" in a reply to their review. Let them (and other customers reading that response) know how much you appreciate their support.
Responding to reviews, whether positive or negative, shows that you value customer opinions and are actively involved in addressing concerns. This level of engagement enhances the credibility of your IT business and fosters a sense of community.
Showcase Variety
To cater to a diverse customer base, ensure that your reviews come from a variety of sources. Encourage clients from different industries, business sizes, and geographical locations to leave reviews. This will help potential customers see the relevance of your services to their specific needs and feel more confident about working with you.
Having some reviews for every type of service you provide gives you a much better chance at cross-selling existing customers on a new service as well as capturing new clients.
Utilize Different Reviews Formats
Expand beyond the traditional three-column review format by incorporating other forms of feedback. Consider featuring video testimonials, case studies, or detailed customer success stories. These formats add depth and credibility to your reviews, allowing potential clients to connect with the experiences of real customers.
It's also important for you to keep on top of different review platforms. There are several out there beyond Google, such as Yelp, the Better Business Bureau, Trust Pilot, Angi, and more. The easiest way to do this is through a reviews platform like Tech Reputation, where you can connect multiple sites to your account and keep an eye on them all automatically.
Find more review sites that your IT business can leverage.
Expand Your Review Horizons & Reap the Benefits
In an increasingly competitive IT industry, establishing trust and credibility is paramount. The reliance on a limited number of reviews in the three-column format can be detrimental to your reputation and may fail to convince potential clients to work with you.
By adopting a more comprehensive approach to displaying customer feedback, IT businesses can build trust, showcase authenticity, and cater to a diverse range of client perspectives.
Need some assistance keeping reviews coming in regularly? Tech Reputation can help you with a timesaving, automated process.
What's your biggest challenge when it comes to displaying reviews on your homepage? Tell us in the comments.