How to Use Social Media to Boost Your MSP Business Reputation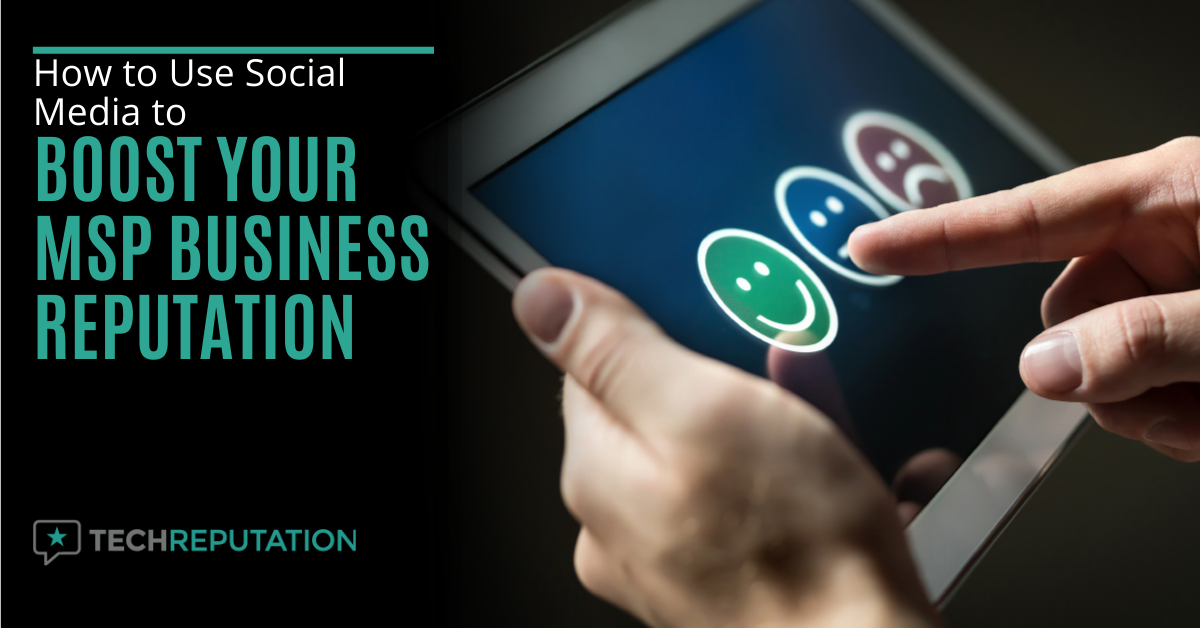 Social media isn't only for keeping up with old friends and pushing out your marketing content, it can also be deployed to enhance your IT business reputation.
Aren't sure what your brand reputation is? Need to deal with negative search results? Having trouble getting testimonials? Facebook, Twitter, YouTube, and LinkedIn can help you do all that and more.
I'll explain below how to maximize your reputation to increase leads and revenue by taking advantage of the interaction of social media channels.
Reputation Management Through Social Media
Social media has become the new "online" for many people. It's the first place they go and where they learn about businesses, check out news, and research products.
The connected nature of social media creates a perfect opportunity to boost your business reputation and local recognition.
Did you know? There is an average increase in per customer revenue of 20-40% when a business interacts with customers on social media.
Here are some ways to make the most of your social media accounts for brand and reputation management.
Build Positive Buzz
Few places can get you as many reviews as fast as social media. If you haven't yet put a plan in place to request testimonials and reviews, you can feel like you're behind the eight ball with your competition.
But inviting comments via social media can help you catch up quickly.
Facebook alone impacts over 50% of consumer buying decisions. Having customers post positively about their experience with your company in the comments section of your posts can be just as powerful as having those reviews up on Yelp or Google.
Because a majority of people are on social media for a significant amount of their online time, they often find it more convenient to post reviews there. Take advantage of this by turning on the "reviews" feature on your Facebook page in the Page Settings > Templates and Tabs area. Here's an example below from Magnify247.com's page.
Use Your Brand Voice
Part of a company's reputation comes from the brand voice they use. Does your company have a playful and humorous persona or one that's more serious and "matter-of-fact?"
Interacting with your followers on social media through posts, comments, and replies, can help you strengthen your brand and reputation.
For example, if your brand is more humorous, use lots of emojis. If you have mainly B2B, then be straight forward, polite, and business like. Using social media gives you a way to reinforce the perception that you want customers to remember you by.
Reply to Both Positive & Negative Commenters
Social media is a real-time conversation format, which gives you the opportunity to show customers the type of company you are and boost their perception of your MSP business.
If someone sees you replying thoughtfully (or at all) to commenters of all kinds on your social media pages, they'll think more favorably of you. This is the case even if you're replying to a negative comment.
83% of people expect a company to reply to social media comments within 24 hours or less.
Much more than marketing, people get a feel for a company based upon their replies to others online. This gives you a golden opportunity to shape your reputation.
Build Brand Ambassadors
Being active on social media and promoting your social media accounts to customers and website visitors can help you amplify your voice through "brand ambassadors."
Now, I'm not talking about Instagram Influencers that are paid by brands to promote their products. I'm talking about every-day people that may share your posts and recommend your business over social media.
Case in point: The other day on our HOA's Facebook group, a neighbor asked for a recommendation for a computer repair shop because their screen had starting acting up. I let them know of a local IT provider that our family had used a couple of times for both Mac and Windows repairs and linked to their website.
This type of social recommendation goes on all the time on social media. You can take advantage of it and encourage your own "ambassadors" by doing the following:
Posting regularly on social media
Add content that is helpful and sharable (e.g. An infographic about safety habits for online shopping)
Thank your followers on social media when you have a referral (e.g. "Thanks for the love! We just had a new networking job because of a LinkedIn referral!")
Create a Reputation as an Expert
Trust is a big factor that goes into whether or not someone decides to do business with your MSP company. One way to build a reputation that people naturally trust is to position yourself as an expert.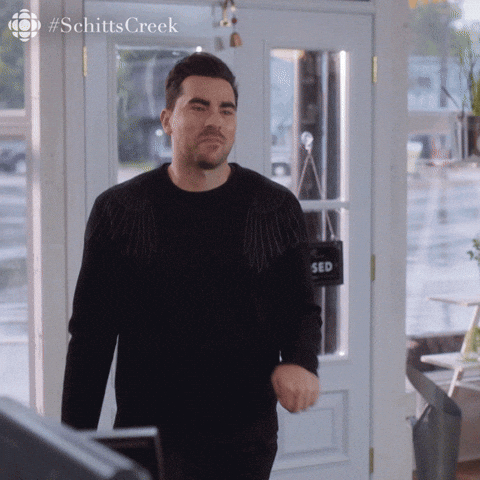 This is easily done through social media by beginning with informative blogs that are applicable to your target audiences' IT pain points.
Once you have the base content in place, here's how you can amplify it to give your IT firm a reputation as an expert:
Define Your Customer Personas
If you're not sure who your customers are or what's important to them, it's hard to market to them effectively.
Interacting with your customers and followers on social media, including Facebook Messenger, can give you a direct connection to learn more about them.
For example, you may find that 25% of your social followers are seniors having trouble with mobile technology. This can inform you that your brand needs to include a "Senior Tutoring" component to capitalize on the need that's there.
You can learn a lot about your customers by gauging how they react to different posts and through the topics that encourage comments. If you post something about networking that gets zero interaction, while a post about password security lights up with comments, that informs you what's important to your customers. This helps you position your marketing and service offerings to better reach them.
Personalize Your Business to People
People like to feel they know a company before trusting them. 71% of people feel frustrated when their shopping experience is impersonal.
You can extrapolate this to a social media experience with a brand. If all you're doing is pushing out content without any personal interactions, then you're not creating any type of relationship with your social media followers.
Social media gives you a chance to personalize yourself and your IT business to people that don't even walk into your shop. Just think about this! Twenty-five years ago, this wasn't possible. You had to physically interact with people to get to know them. But today, you can easily do it online by employing a smart social media strategy.
This means doing things like:
Posting photos of your team and your shop
Telling a funny or heartwarming story about your day
Asking your followers questions to invite interaction
Replying to comments on your posts (even if it's just a "Thanks so much!")
Not just pushing out content, but instead, speaking directly to your followers as friends
Share Relevant Content from Businesses
If your MSP business is B2B, then you can boost your reputation in two ways by doing one thing.
In your social media schedule, include posts at least once a week where you share content from a business. It may be something technology related or about an event related to your local community. It could be something as simple as a post about a great new local printing company you found for logo items.
Here is how this helps you in two ways:
If you share content from your own B2B customers, they'll notice and appreciate the fact that you've promoted them. You gain a reputation for being a supportive and collaborate business partner.
If you share content from companies you may want to work with, you put yourself on their radar and have a better chance at earning their business.
Push Down Negative Search Results
Unfortunately, negative information about business (whether it's true or not) can make its way up in the search rankings if not challenged and could seriously hurt your business. No one wants to search on their company name, only to find page one results that drive away customers.
Using social media to drive traffic to your website pages can have a positive impact, helping to boost your own site content and push negative results off of Google's first page.
In a Hootsuite study cited by Neil Patel, it was found that social shares driving page traffic caused an average 22% boost in SEO.
Another reason that using social media helps you gain more front-page Google real estate is that search results include the social pages for your business.
You can see in the search on "Tech Reputation" below that our website is the #1 result, and our Facebook page is the #3 result.
Google will also show Twitter, LinkedIn, and other company social media accounts in searches. So, using these can help you recapture your reputation from negative search results.
Be Social and Tell People Who You Are!
Don't overlook the power of social media when to comes to building and reinforcing a great IT business reputation.
How do you use social media to enhance your reputation? Share your thoughts in the comments!