5 Ways Positive IT Business Reviews Directly Connect to Revenue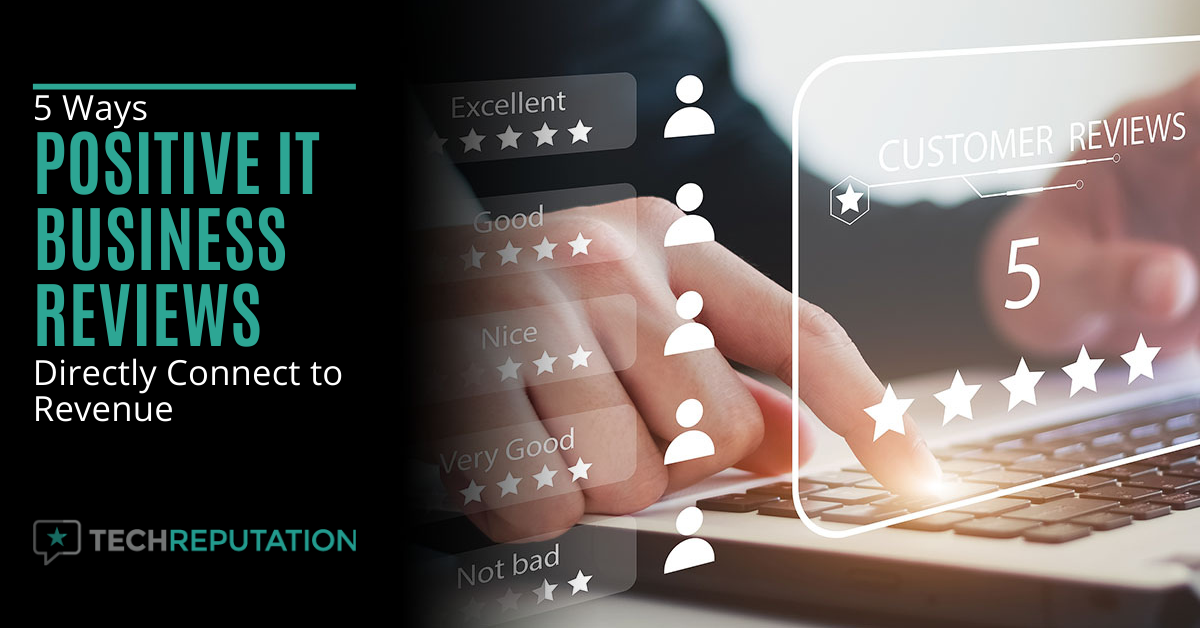 Positive reviews for your IT business are more than just a "feel good" message from a happy customer. They can directly impact your bottom line in several ways.
If you neglect review management because you just leave it up to customers to post a review when they're so inclined, then you miss the boat on a powerful tool you can use to drive revenue.
Find out why reviews are so important and how they directly connect to your IT business sales.
How Do Online Reviews Positively Influence Sales?
Business reviews are often an untapped resource for small business owners. They may be worried about getting a negative review, so they don't request reviews from customers regularly.
That fear can end up hurting your business because someone that is unhappy, is more likely to look you up on Google or another review site and post their review than someone that had a positive experience. That is unless you ask them.
If you're not automatically requesting reviews then your online ratings and reviews can unfairly reflect a negative business experience, when a large percentage of your customers are actually more than happy.
It's estimated that it takes 40 positive reviews to undo the damage of 1 negative review.
If you're not asking for reviews, then your business reputation can get sunk by just one or two negative reviews.
And if you do ask, how many people will actually respond and write a review? About 72% of them, which is a pretty decent ratio and one that can quickly help a business turn around a poor or mediocre online reviews rating.
Putting online review management in place can help your IT business begin generating positive reviews, which will in turn, boost your sales. Here's how.
Positive Reviews = Free Ads for Your Business
Online advertising can be costly, and it's not as powerful as free reviews that you get from your customers. Approximately 92% of surveyed consumers are more likely to trust peer recommendations (including online reviews) than they are paid ads.
People can tell the difference between a paid ad and an honest review from someone else that used your services. Most consumers look at reviews before making a purchase to guide them to the best product or business to use.
Just think about how you shop yourself. Before you decide to purchase a new gadget or service (like an HVAC provider), do you look up reviews online? Now, how about looking up advertisements?
While ads can grab people's attention and make a company's name known, they can't garner the same type of trust that a review can.
Reviews act as free advertisements that are posted in various areas of the internet. Especially on Google, where roughly 90% of people search for information.
Reviews & Your Replies to Them Earn Trust
Trust is vital to sales. If someone doesn't trust a company or isn't sure about them, they aren't going to purchase from them.
Both the reviews from others and your replies to them earn you trust from those people that are about to become leads and then, hopefully, sales. Even if you respond to a negative review, your response can turn your reputation around in the reader's mind, gaining your business more trust points.
Trust equals more leads and sales because people will feel they "know you" a little at least from reading your review replies. This leads them to feeling good about giving you a try for their IT needs. If you haven't garnered many reviews, then you don't have many opportunities to post replies.
Online Reviews Boost SEO & Lead Generation
One of the most common searches people make when considering purchasing a product or service is "(company name) reviews." If your business is actively managing a reviews strategy, then you'll have lots of great results that come up to help people find you.
Even if they search on a more generic keyword, like "(city name) MSP reviews," if you've automated your review request strategy and continually bring in new reviews, guess who will show up in this type of local search?
Reviews improve SEO, which directly connects to the number of leads you get that can be converted to sales. Plus, customer reviews get more weight (by 6.47%) in organic local searches, helping you stand out.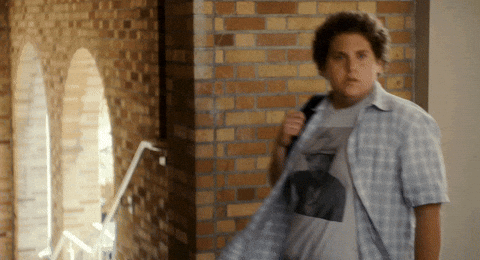 Reviews on a Sales Page Result in More Sales
Review boost sales by an average of 18%, and this can be even higher if you place them on a sales page.
When people are on your sales page, they're getting close to converting into a customer. Seeing some positive reviews on that page from other people just like them can be the catalyst needed to get them to purchase or sign up for your services.
A marketing study found that having just five reviews on a sales page can boost purchase likelihood by an astonishing 270%.
This is an example of fully utilizing reviews strategically, not just leaving them to chance.
Buyers Consider Online Reviews as Good as Personal Recommendations
You can tout your services all you like, but it's not going to have the same impact as a third-party recommendation from someone that has worked with your business.
Even though a potential lead may not personally know the customer writing you a positive review, they will still see them as peers and tend to trust what they say about you.
In fact, 79% of consumers will trust an online review as much as a personal recommendation from a friend or family member.
What happens if you don't have those personal recommendations out there online working for you? This can actually be a negative in someone's mind. While you may be worried about one negative review, so you don't bother requesting reviews at all, the lack of them is also a negative.
Someone may wonder why you don't have any reviews. "Do they not have any satisfied customers that care enough to leave one?"
Or if you don't actively request reviews, someone might find your reviews and wonder, "Why is their last review from a year and a half ago? Have they gone downhill since then?"
People can be less likely to do business with you if you lack online reviews.
What Goes Into a Review Management Strategy?
Here are some tips on how to get started with an online review strategy.
Automate the Reviews Request Process
Trying to remember to manually email each customer a request for a review with a link to your Google Business Profile or another review site is going to result in a spotty process.
You may be too busy at times to ask for a review or just forget to do it. It's also important to ask more than once (the first request may get buried in a busy inbox).
To lighten the load, make this process automated. If you tie a review request process into your RMM/PSA platform, requests can be triggered automatically once a customer service ticket has been closed. This makes the process easy and doesn't take up any of your valuable time.
Get Review Alerts So You Can Reply in a Timely Manner
Replying to reviews when they're posted is an important part of the trust-building process and it will garner you more leads and sales.
But you shouldn't have to spend time searching out reviews every week, instead, use a system that will alert you if a review is added to any of the major review sites that you have a presence on.
This makes the reply process quick and easy because you know right when a new online review is posted.
Responses make those customers that gave you good reviews feel even more positive about your business and can help cement retention. Your professional and courteous reply to a negative review can also turn the negative into a positive.
Bring Reviews Into Your Site
Don't just leave reviews out there on the review site, bring them in using a plugin to your website. The third-party credibility will help boost sales and give someone reviewing your site more reasons to trust your business.
They are especially effective when used on your services/sales pages.
Don't Stop Collecting Reviews
Think you have enough reviews and can just stop collecting them? There is no such thing as "enough" reviews because they have a shelf life.
Sixty-nine percent of people think that reviews older than three months are no longer relevant. So, if you let your reviews get old and stop collecting them, you quickly lose the sales and lead generation benefits as soon as they get stale.
Don't Leave Potential Sales Unconverted
If you're not using an automated reviews strategy, you can leave potential sales on the table, never to be converted. If you have any questions about how to automate a review process, just let us know.
Do you have any questions about how to display 3rd party reviews on your website? Post them in the comments!