MSP Recession Survival Guide: How Can Reviews Help Your IT Business Stay Afloat if There's a Recession?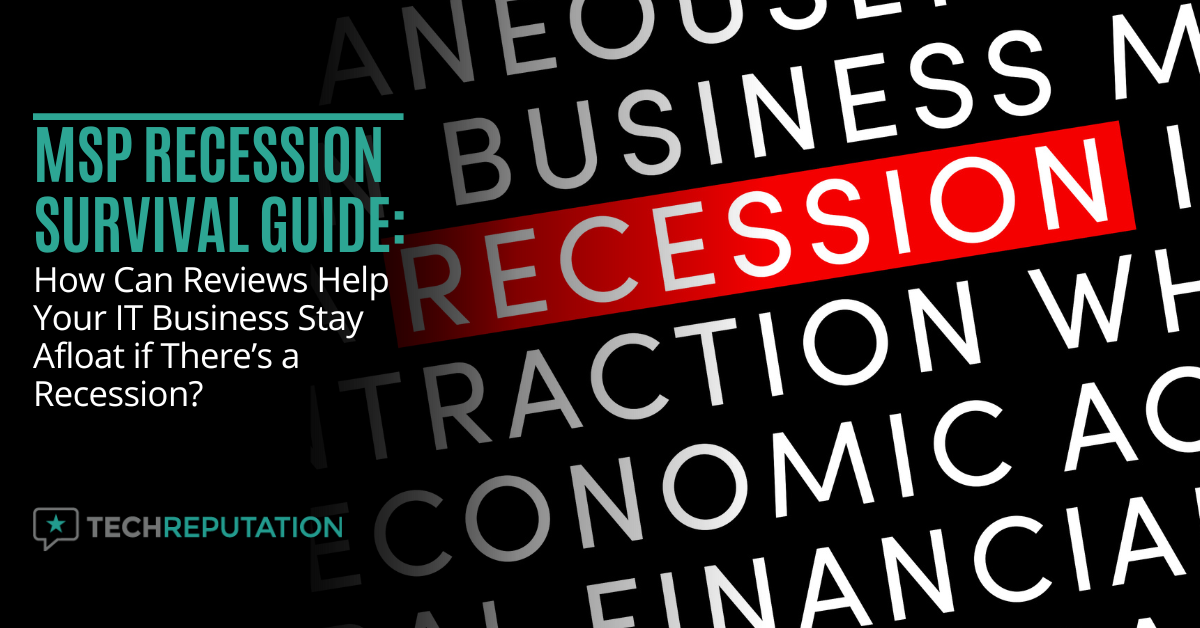 No one likes to talk about the "r" word. But with uncertainty lingering as to which way the economy will go, it's best not to bury your head in the sand. Our goal is to help you prepare with our 3-part series – the MSP Recession Survival Guide.
In this part 1, we'll be covering how your reviews can be a life raft in times of economic trouble. This is when your reputation means more than ever.
Who will people in need of computer and IT services go to? Those with a stellar reputation and great reviews. That's who! In times of downturn, consumers and business leaders look for people they can trust, and you can use your reviews to build it.
Start Building Trust to Help You Weather Economic Uncertainty
Your business reputation is a worthy investment, and it can help you stay afloat during a recession or near recession. When there's already so much uncertainty in the air, companies and consumers tend to contract spending. They also get choosier about their spending and the companies they do business with.
CNBC is reporting that some industries are already feeling the crunch from inflation and recession fears on the horizon. One of these is the housing market, which has begun to cool down as people worry about the future.
The good news is that the site also reports that people are willing to spend a little more for better quality goods and services. They want something that will last and to work with companies they can trust.
One thing about technology is that it's a vital part of most business operations. It's not like a vacation in Hawaii that can be put off until the economic waters settle. Companies need to use technology to generate revenue and keep the lights on. Likewise, most families would not want to be without their internet connection and devices.
Trust and stability are two things that people look for in uncertain times. Here are several ways your reviews help you build resilience by projecting both those things to potential customers.
People Consult Reviews Before They Buy
What's one of the first things you do when shopping for a new item on Amazon? Once you find something that looks interesting, you most likely read other people's reviews for that product.
This is human nature to want to know what someone else says about a business, service, or product before you invest your time and money. Over three-quarters (78%) of people consult online reviews before they will purchase.
If you don't have many reviews during good economic times, it might not matter to you as much. You figure a couple of good reviews are fine. But when people and business owners are contracting spending, you may find that is not enough to earn someone's trust.
Having a consistent stream of reviews starting now, will help you get several built up in case a recession does hit and spending contracts even more.
Consistent Reviews Show Stability
When someone is checking out your company reviews and they see the latest one was a year ago, or find that you only have a couple, they lose confidence. They may wonder how stable your company is and whether they should trust you to provide ongoing managed IT support.
As many as 85% of consumers think reviews older than 3 months aren't relevant.
Without a good number of reviews and a reviews engine that keeps fresh ones coming in, you can quickly fall to the bottom of the trust index with potential clients. They're looking for stability, and a gap in your reviews shows the opposite.
On the flip side, when you have fresh reviews coming in regularly, potential clients will see this and equate it with qualities such as:
Stability
Well-run company
Consistent service
Trustworthiness
Quality support
Reviews Give You a Chance to Engage
Reviews aren't just for reading, they're for responding to. If you get a review, you should respond back putting your best foot forward. For good reviews, thank the reviewer and tell them you enjoyed working with them and look forward to working with them in the future. For not-so-great reviews, be polite and let them know you'd like to connect with them offline to try to resolve their issue.
What does this do for your company's recession survival? When people feel a connection with a business, they tend to stay loyal to it. People looking for a new IT service provider will also be drawn to companies that are "real people" and take the time to engage with customers that have provided reviews.
When you write a reply to a review, remember, you're not just speaking to the person you're replying to. You're speaking to other customers and potential customers, and you have a chance to earn their trust and respect.
Reviews Help Promote the "Halo Effect"
The Halo Effect is the perception that a person, brand, or company is desirable to be around or do business with because others like them or they are attractive. Think back to the popular kid in high school. Because they were popular, more people wanted to hang around them and looked on them favorably. They may have even gotten away with more simply because of the Halo Effect.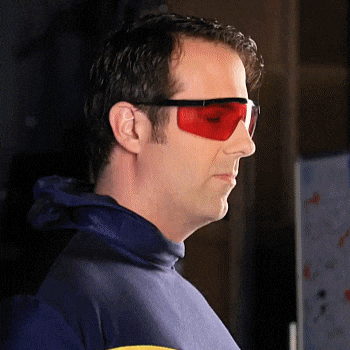 When people have a positive impression of a business from reading the reviews written by its customers, they are more likely to be influenced to do business with that company. This is true even if the service they need is different from the ones noted in the reviews they read.
To help prepare for a recession, build up your reviews for a variety of your different services to bolster your brand, then you can use those to promote cross-selling to existing customers as well as score new ones.
The Reviews Process Can Be Automated
Your company may be looking to put a hold on hiring or reduce spending in other ways to prepare for a possible recession. But this shouldn't hurt your ability to jumpstart a review-gathering program.
The process can be automated and doesn't cost a lot to get going. The investment you make can be recouped multiple times in the sales that are generated because you have fresh and consistent company reviews pouring in.
Review request emails to new customers can be automated. When reviews are posted on sites like Yelp or Google, the software can automatically grab them and display them on your site.
Alerts make it easy to reply to reviews right away, building up more trust for your business.
Reviews Can Help You Find New Revenue Sources
When you invite someone to review your business, you have an opportunity to see inside their thoughts. Some people will include in their reviews ideas for what they wish you had. Ideas that you can turn into revenue. And had you not asked for their opinion, you may never have realized there was another revenue stream out there.
For example, a client may say that you did a wonderful job with their home office set up and they wished that you sold some of the items that you recommended to them. This might spark an idea to look into retailing home office headsets and other WFH hardware.
Just to give you a personal example. About a year or two ago, I filled out a review for Adobe Photoshop. I love Photoshop, and gave it high marks. I mentioned that I really enjoyed a trial of Adobe's video editor Premiere Rush. I said that I don't do video editing enough to warrant another full subscription, but my dream would be that it was included in the Photoshop subscription. (Of course, I was expecting to make someone scoff when they read that!).
To my shock and delight, less than a year later, Premiere Rush was added to the Photoshop subscription. I don't claim it was my review that did that, but I do wonder sometimes. By the way, Adobe's Creative Cloud revenue was up over 23% in 2021. So, they must be doing something right with those reviews.
That's just one example of how reviews are much more than they may appear on the surface. Look into yours as a way to tap into the consumer mindset and listen to what they're telling you they want.
Start a Reviews Engine Going Now & Weather Stormy Times
Lean on your reviews to build up a treasure chest of trust that will help see you through a potential recession. If you need help putting an affordable, automated review process in place, check out what Tech Reputation has to offer. We'll be happy to chat with you.
Looking for parts 2 and 3 of this MSP Recession Survival Guide? Find Part 2 on Tech Site Builder and Part 3 on Tech Blog Builder in the coming weeks.
Comment below to tell us your favorite way of leveraging your reviews.